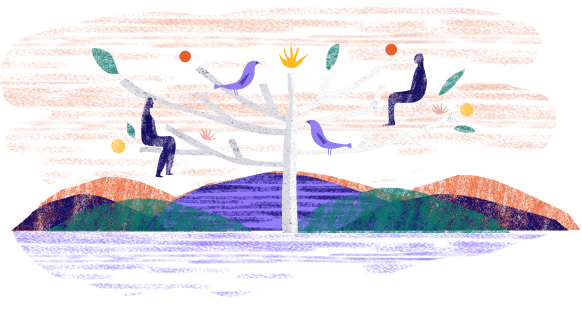 What is SilverCloud
Mental health programs designed for you.
When coping with mental health issues, know that there's a silver lining. With the right support and tools, you can feel better, thrive, get back on track, and most importantly, stay better.
Select a Program
How It Works
This is a pro-active and practical program built in conjunction with leading clinical and subject matter experts that provides you with the tools and techniques to manage stress and bring balance into your life. Read More
Sign up or start with a short quiz to see if you are suitable for this program.
Learn and practice for up to one hour per week.
Receive weekly feedback from a behavioural health coach.
Access your program and tools whenever, wherever.
Is it for you?
1 / 5
Canadians experience a mental illness or addiction problem.

30 - 54
age group most commonly affected by mood and/or anxiety disorders.
2 / 3
SilverCloud users experience significant improvements.

Still Unsure?
Try this short quiz to see if you are suited for this program.
Start Assessment
If you require immediate or urgent help please contact your local doctor or your community support services, you can find these details on the Find Help page.